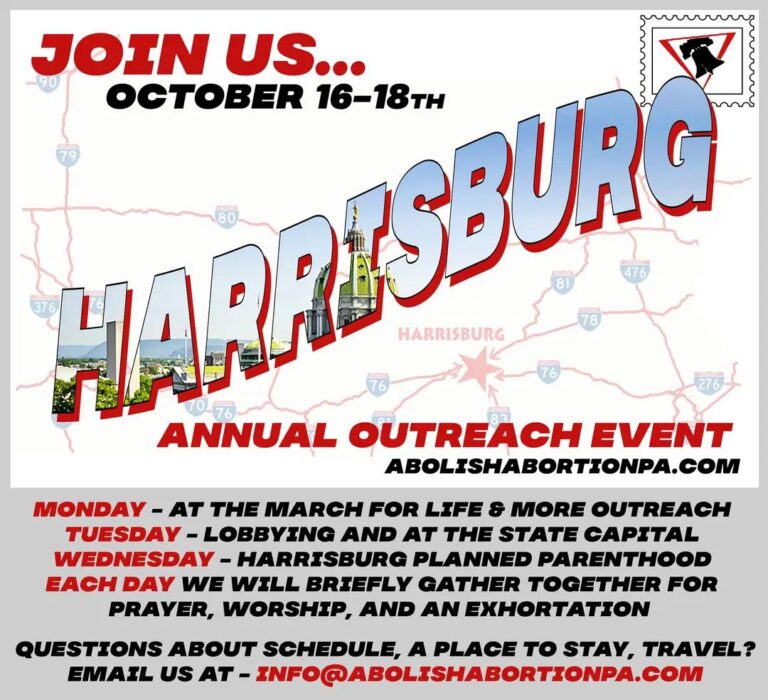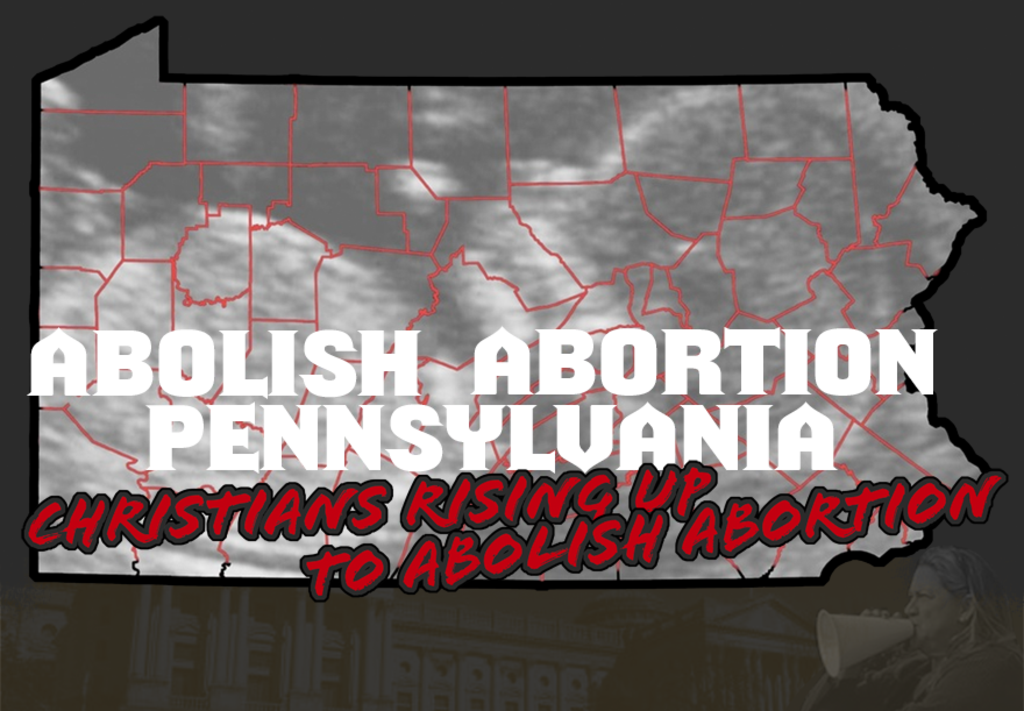 Abolish Abortion –  Pennsylvania
The term abort means "to terminate."  So when an abortion occurs, what exactly is being terminated?  Since life begins at fertilization, the answer is that a precious human life is being destroyed.
We are Abolish Abortion Pennsylvania (AAPA), a gospel focused, Christ-centered ministry that seeks equal protection for the unborn, and call for the immediate abolition of abortion within our state.  We exist to proclaim the gospel, call mothers and fathers to repentance, educate local churches, and engage the political landscape. 
Simply put, there is forgiveness for the sin of abortion, and new life in Christ alone. True repentance shows itself through the abolition of sin from our personal and corporate lives.
Action Alerts
We are presently driving forward a bill to completely abolish (end) abortion in Pennsylvania, but we need your help to make it happen. Sign up below to receive action alerts, and we will periodically send you quick, easy ways to make the voiceless children heard in Harrisburg.
Please consider a donation to support
the fight against abortion
THE MISSION STATEMENT OF
ABOLISH ABORTION PENNSYLVANIA
In obedience to Christ, our mission is to raise
up his Church in Pennsylvania to influence civil
government to achieve the abolition of abortion.